Out for a walk on Chesil Beach at portland today with the wife and there were a few angler's about.
There was a few Black Bream comming out and the odd mackerel,talked to a few angler's and they all said the mackerel have not moved up this far yet,they will be here in about three week's the end of May,so will be back to catch a few then, love the taste of fresh mackerel and great pike bait too for the winter.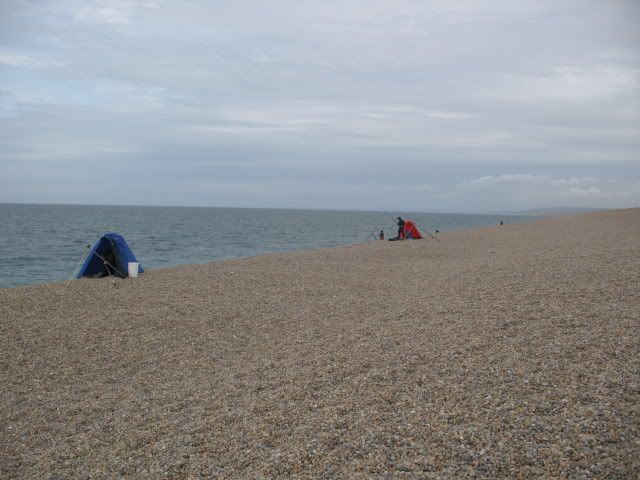 Will sleep well tonight all the sea air and walking mile's along that beach is not easy.
But most have walked off that large full english breakfast i had when we first got here,now that was good.